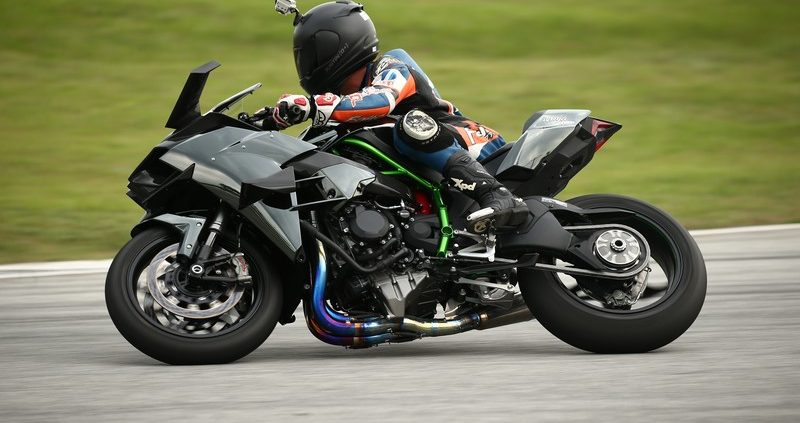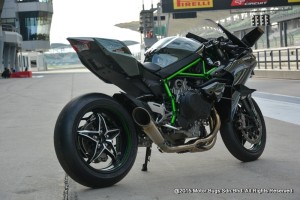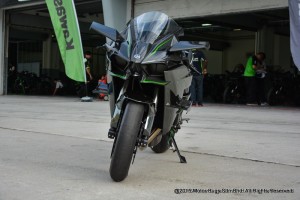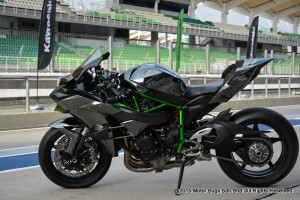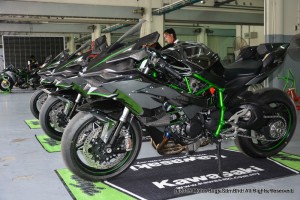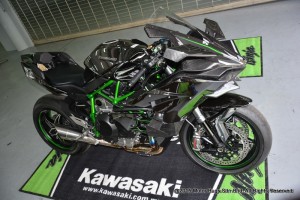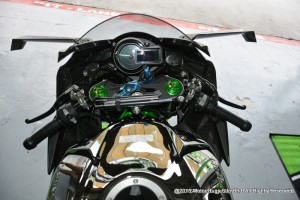 31st May 2015.
Kawasaki Motors (Malaysia) Sdn Bhd (KMSB) gave a select few motor journalists a sweet treat when they announced that there will be a test ride for their exclusive Kawasaki H2 and H2R models.
The event was made even sweeter with Sepang International Circuit (SIC) chosen as the venue of choice. Most of the media came early, eagerly anticipating the start of the test ride. The event was well organized, with bucket seats made available for the media to sit in during briefing and a large LED TV looping H2 and H2R promotional videos. There was even a proper steel open wardrobe for test riders to hang their race suits, place their helmets, riding boots and gear.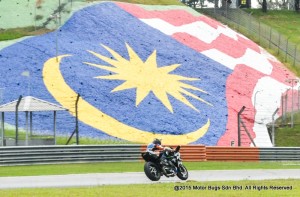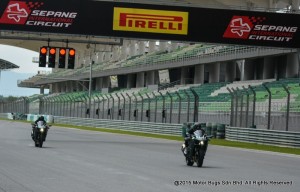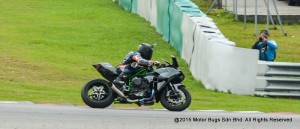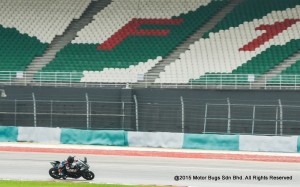 With the number of motor journalists selected for the test that day far outnumbering the very exclusive H2 and H2R test bikes, each journalist was only given 2 full controlled laps to have a feel of the bikes. There was a pacer in the front and a safety rider in the rear with two test riders in between them for each session. Fortunately the pacer rode at a good speed even for those testers who are fast and familiar with Sepang International Circuit.
The limited two laps per test ride was indeed insufficient for everyone as we were having a great time with both the H2 and H2R, salivating from the enormous power generated by the supercharger, the surprisingly comfortable riding position and its light weight. We were reluctant to come back to the pit. However both the H2 and H2R were pre-set with traction control activated, suspensions set to hard and rev limiter set to a low RPM. We were not allowed to tweak the settings during the test. The Bridgestone tyres that the bikes were fitted with gripped exceptionally well for the riders to lean into turns and accelerate with confidence.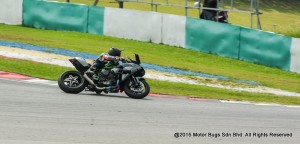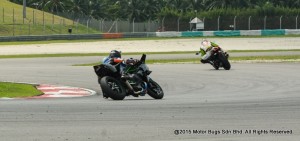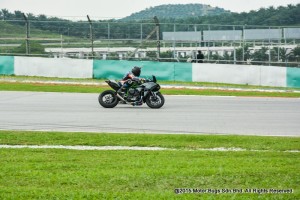 Good job to the team in Kawasaki Japan who were involved in the H2 and H2R project and also to Kawasaki Motors Malaysia Sdn Bhd for organising a hugely successful event.
Stay tuned for details on our upcoming 4 days test ride on the H2!
Text and Ride by: Justin Hong.
Photos by: Phylicia Hwam
Kawasaki H2 & H2R Courtesy of Kawasaki Motors Malaysia
https://motorbugs.com/wp-content/uploads/5H2R_1610.jpg
533
800
The Motor Bug
https://motorbugs.com/wp-content/uploads/Motor-Bugs-Logo-Transparent-height156px.png
The Motor Bug
2015-06-02 12:27:57
2018-04-24 16:01:04
KAWASAKI H2 & H2R MEDIA TEST RIDE