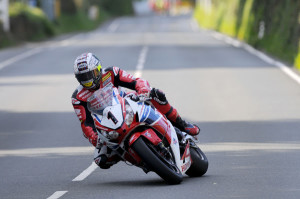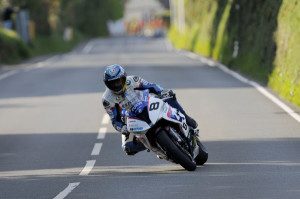 After the disappointment of Monday evening's session being cancelled, riders were back out on the course on Tuesday for the 2015 Isle of Man TT Races, fuelled by Monster Energy, but with strong winds and squally showers, the decision was made to make the session untimed but deteriorating conditions on the Isle of Man resulted in the sidecars missing out completely.
Although the session was untimed at least the competitors had the opportunity to get out on the Mountain Course on all of their bikes with sessions scheduled for all classes.
At 6.25pm, the 1000cc sessions were finally unleashed for the first time although riders were warned of strong winds on the Mountain, bright sun at Appledene and damp patches at Tower Bends.
First away were Michael Dunlop and Michael Rutter, swiftly followed by Ian Hutchinson and James Hillier, Guy Martin and Bruce Anstey and Lee Johnston and Gary Johnson. However, the latter only got as far as Ballaugh before breaking down and Dan Stewart was another of the early starters to suffer problems although he was able to return to the Grandstand and get back out.
All the riders were out on their Superbikes and Hutchinson was first to complete a lap ahead of Dunlop, Rutter and Martin, the last three all pulling in to either make changes or switch to their Superstock machines.
Conor Cummins also pulled reporting that Windy Corner was living up to its name whilst Ryan Farquhar also stated there were a number of damp patches in places.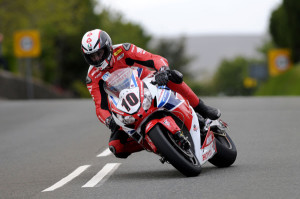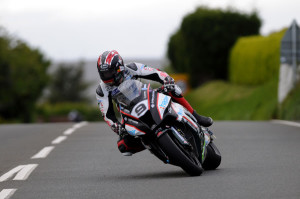 The session lasted until 7.05pm, which meant just six riders managed to get out for a third lap; Hutchinson, Hillier, John McGuinness, Anstey, Martin and Rutter. All six managed two laps on their Superbike and one on their Superstock.
At 7.10pm, it was the turn of the Supersports and Lightweights although rain was already reported on the west coast of the island. Martin Jessopp was first away on his Lightweight machine but the majority of the field were Supersport-mounted including Jamie Hamilton, Michal Dokoupil, David Johnson, William Dunlop and Ivan Lintin.
However, just as the riders were two thirds of the way round their first lap, the rain started to get heavier, on both the west coast and over the Mountain. Indeed, McGuinness reported conditions were very sketchy on his third lap and that it was also very cold over the Mountain.
With conditions worsening, Clerk of the Course Gary Thompson decided to flag the session off at 7.35pm with riders out on course brought back to the start and finish under waved yellow flags.
It was hoped to get the F2 Sidecars underway at 8.10pm but with no sign of the weather easing over the Mountain, the unfortunate decision was made to bring the evening's activities to an end.
The weather reports for the rest of the week are broadly positive so hopes are high for some good, clear practice sessions ahead of Saturday's first scheduled race day.
There were three reported incidents in the solo's session; American Brandon Cretu and Philip Crowe were reported off at Kerrowmoar and Laurel Bank but were both reported OK by the travelling marshals while Mark Herbertson was airlifted to Nobles with a reported shoulder injury after coming off at Mountain Box.
Tomorrow's qualifying session is due to see Superbikes, Superstocks and Supersports out at 18.20 (GMT) with Sidecars due out at 20.00.
https://motorbugs.com/wp-content/uploads/Motor-Bugs-Logo-Transparent-height156px.png
0
0
The Motor Bug
https://motorbugs.com/wp-content/uploads/Motor-Bugs-Logo-Transparent-height156px.png
The Motor Bug
2015-06-03 05:40:36
2016-01-07 03:50:29
Isle of Man reduce session. Qualifying again cut short on deteriorating conditions.