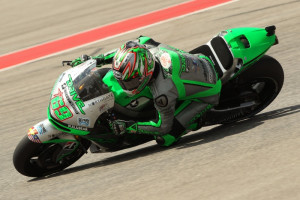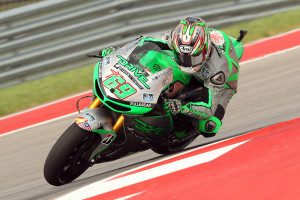 Nicky Hayden and Hiroshi Aoyama target positive results as MotoGP returns to Argentina after fifteen years
The MotoGP World Championship heads from North to South America this week as the series resumes following the Easter break with round three at the Termas del Río Hondo circuit in Argentina. It is the first race in the country since the Autódromo Óscar Gálvez in Buenos Aires hosted the final round of the 1999 season and whilst much has changed since then the passion and enthusiasm for motorcycle racing in this part of the world remains strong. With two rounds gone in the 2014 campaign Marc Márquez has established himself as a strong favourite already to retain the crown he won in his rookie season, with back-to-back wins in Qatar and Texas.
Nicky Hayden and Hiroshi Aoyama chalked up more points at Circuit of the Americas with eleventh and twelfth place finishes respectively. Both riders overcame technical issues during practice to make progress throughout the weekend and finish off with a strong showing on race day. The DRIVE M7 Aspar pair are learning more about the Honda RCV1000R with every passing week and their experience is starting to show in the results. Excited to compete at a new circuit, the target for both Hayden and Aoyama is to continue this positive trend in Argentina.
Nicky Hayden: "I am excited by the idea of racing at a new track. I always like going to new circuits and experiencing new things in a different country. We got to the same tracks every year so it is good to try something new. We have to try and adapt quickly to the layout and get a feeling for the track as soon as we can. Our attitude towards the job will be the same as always, which is to keep learning about this bike and trying to get the most out of it. I am constantly getting to know the bike and the team more and more and that will help us continue to grow together."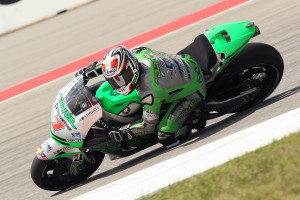 Hiroshi Aoyama: "Even though we need to keep working hard to improve the performance of the bike the base we have established so far is pretty positive. We are getting clearer ideas every day and the more we learn about the bike the faster we can take it forward. I honestly don't know anything about the track in Argentina, but from what people have told me it is a cool layout, although technically demanding. The positive thing is that it will be a new track for everybody so we all start from zero, everybody is in the same situation. Hopefully the characteristics of the track suit our bike and we can come away with a positive result."
https://motorbugs.com/wp-content/uploads/Motor-Bugs-Logo-Transparent-height156px.png
0
0
The Motor Bug
https://motorbugs.com/wp-content/uploads/Motor-Bugs-Logo-Transparent-height156px.png
The Motor Bug
2014-04-22 03:19:54
2016-01-07 03:56:52
TERMAS DE RÍO HONDO PRESENTS EXCITING NEW CHALLENGE IN SOUTH AMERICA