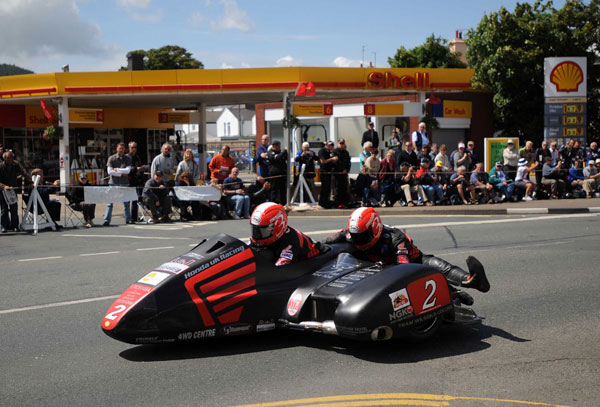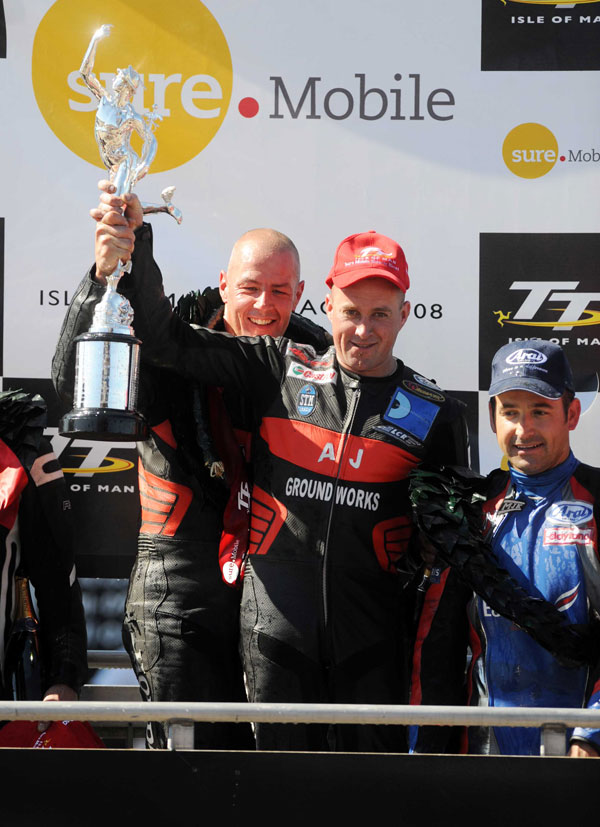 Mark Cox, the TT Winning passenger with driver Nick Crowe – who both received serious injuries competing in the 2009 TT Races – is to take on the ride of his life this Sunday 24th August.
Mark will cycle 3 laps of the TT Mountain Course on Sunday 26th August 2012, a total distance of over 113 miles to raise funds for fellow TT race winning Sidecar Passenger Rick Long who suffered serious injury in an accident as guests in an invitation race at the Hockenheimring in 2008, which resulted in the death of his driver Steve Norbury.
Mark will be setting off between 6 and 7am in the morning and will be attempting the complete the three laps in a time under twelve hours. What makes this challenge more incredible is that 3 years on Mark is still in line for more operations on both knees and a hip replacement operation.
Commenting ahead of the record attempt, Mark says
"My own recovery is going OK. It will just take a very long time, a lot of operations and hard work, but I know I will get there. It came up during conversation with Rick in the run up to Christmas when the challenge was born that he was going through a tough patch at that time financially and also with incredible pain. There was some doubt about whether he would keep the surviving leg . He was limiting the use of his heating to help ends meet and to me that just didn't seem right for a sportsman of his standing."
He continued:
"I have been working on my own fitness recovery since the accident at the TT09 and keep setting myself new targets. My fitness training has always been a big part of what I am but cycling has definitely one of my weaker disciplines . I suggested to my trainer that maybe cycling a lap of the TT course would be a good way to build my strength up in preparation for the operations due on my knees and hips, while at the same time raising some funds to help Rick. Of course, that then turned into 3 laps approx 114 miles, the same as a full length Sidecar TT and the challenge was born. "
Mark would like to thank Geoff Wyles Cycles Strood, Terry Moore at Rochester Health Club, Training partner Dave Dodds Opal Fabrications, Marshall Kinrade for his financial support and Simon Bigg for the loan of the bike, Gabs Burne and Si Gilbert for taking the bike over to the Mand Grand Prix.
Mark Cox can be contacted on 07747 745 320. Mark's email address is mark.coxy01@yahoo.co.ukand his partner Amanda's is areedy1974@yahoo.co.uk
https://motorbugs.com/wp-content/uploads/Motor-Bugs-Logo-Transparent-height156px.png
0
0
The Motor Bug
https://motorbugs.com/wp-content/uploads/Motor-Bugs-Logo-Transparent-height156px.png
The Motor Bug
2012-08-24 11:37:50
2016-01-07 04:11:21
TT racer Mark Cox heads for ride of his life around TT Mountain Course during 2012 Manx Grand Prix Meeting