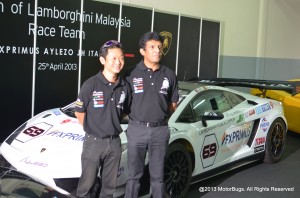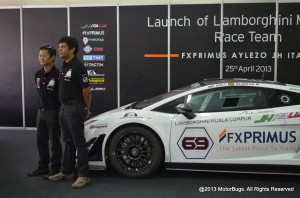 SEPANG, APRIL 25th, 2013:  Eminent Century Sdn. Bhd., the official Malaysian importer for Lamborghini cars, together with its sole dealer, JH Italia Sdn Bhd, today unveiled the new Team FX Primus Aylezo JH Italia car and the Drivers which will be participating in the upcoming monomarque Lamborghini Blancpain Super Trofeo Asia race 2013.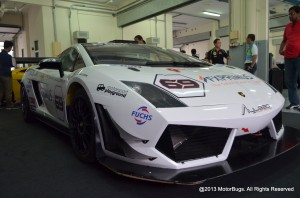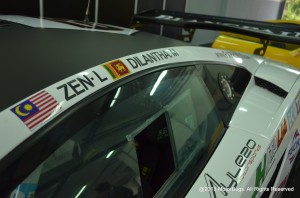 Already in its fifth year in Europe, the Super Trofeo Championship in Asia provides an exclusive platform for Gentlemen drivers, either individually or in teams of two, to compete at the wheel of the bespoke Lamborghini Super Trofeo race car in one of the world's fastest one-make series.
The launch saw the introduction of two new drivers, Dilantha Malagamuwa, a Sri Lankan currently residing in Kuala Lumpur with 24 years of motorsports experience and Zen Low, a successful and passionate racer who has racked up wins in several prominent racing series. Marcus Chye, the Chief Operating Officer of Lamborghini Kuala Lumpur will be the driver in reserve.
The 2013 Gallardo LP 570-4 Super Trofeo is based on the proven chassis and mechanical platform of its predecessor, but takes a significant step forward following extensive aerodynamic re-profiling of the surface geometries and the addition of adjustable aerodynamic devices, including an all-new ten-position rear wing.
The net benefit of this significant aerodynamic upgrade is 120% improvement in aerodynamic efficiency over the Gallardo's 2012 model. With re-modeling of brake ducts, the new Gallardo LP 570-4 Super Trofeo achieves a 50% improvement in thermal performance with improved front brake cooling, while better balance and dynamic performance is achieved by increasing downforce by 128kg in low downforce set up and 160kg in high downforce trim. While the racing technology advances, the Gallardo provides an efficient and cost-effective platform for customer racing.
"We have taken a significant step forward with the aerodynamic performance of the new Gallardo LP 570-4 Super Trofeo, but still the car stays true to our core principles. We believe that it is important to evolve the car, while ensuring Super Trofeo remains an attractive series in which to compete," explained Lamborghini's R&D director Maurizio Reggiani at the unveiling of the Gallardo LP 570-4 Super Trofeo in October 2012.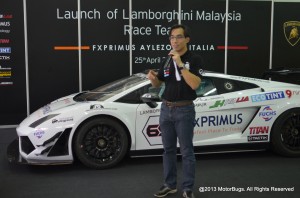 Speaking at the launching ceremony here, Chief Operating Officer of Lamborghini Kuala Lumpur, Marcus Chye said "our participation in the second Lamborghini Blancpain Super Trofeo Asia 2013 is an amazing milestone and we are pleased to be working with Zen and his company Aylezo Motorsports."
Dilantha, a 2 time Asia-GT champion, commented that Malaysians enjoyed motorsports and he is working constantly towards developing a healthy motorsports community in Malaysia through his participation in the Dilango Racing School in Sepang.
"Additionally, Lamborghini is already well-known for its iconic supercars. I am excited and thrilled to be part of this Series," added Dilantha.
Races will be held in Shanghai, Sepang, Korea, Fuji, Shanghai and Macau  before the Grand Finale in November at Vallelunga, Italy. The 2013 season will continue to see teams from Singapore, Malaysia, Thailand, Hong Kong, Taiwan, Japan and mainland China push the raw power of the Super Trofeo to its limits.
Team principal and driver, Zen said "I have been racing karts, formula cars and sports cars for many years. However, to be representing Malaysia in the Lamborghini Blancpain Super Trofeo Asia Series in 2013 is really an honour. A big thank-you must go out to our sponsors FX Primus, Ninetology, Fuchs, Titan, Ecotint, Zerotohundred, Motorsports Playground and Tactix".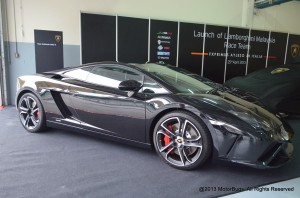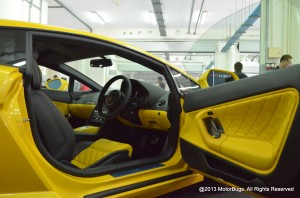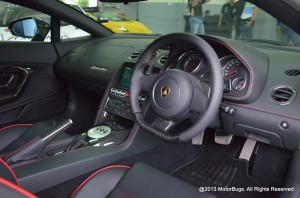 Meanwhile, also on display alongside the racecar were two 2013 Lamborghini Gallardo 560-4 road cars. The new aero of the 2013 Super Trofeo racecar is based on these cars with its revised front and rear ends.
The new front end is characterized by triangular and trapezoidal forms – two shapes that are highly typical of the Lamborghini design language and are characteristic design elements. Divided by diagonal elements in body color and in black, the overall look of the front end is broader and more forceful, giving it an even stronger bond with the road.
Only 6 such cars will be on offer in Malaysia.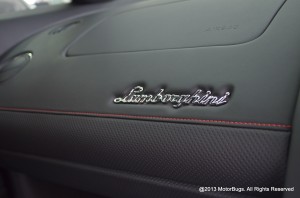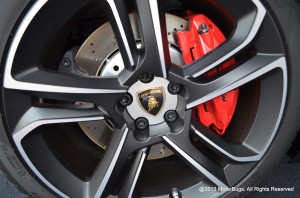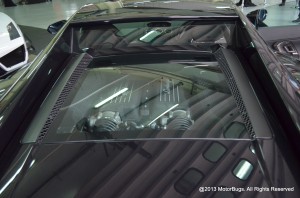 https://motorbugs.com/wp-content/uploads/Motor-Bugs-Logo-Transparent-height156px.png
0
0
The Motor Bug
https://motorbugs.com/wp-content/uploads/Motor-Bugs-Logo-Transparent-height156px.png
The Motor Bug
2013-04-26 14:28:15
2016-01-07 04:00:54
LAMBORGHINI BLANCPAIN SUPER TROFEO ASIA 2013 MALAYSIAN TEAM AND DRIVERS UNVEILED.