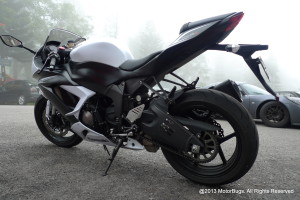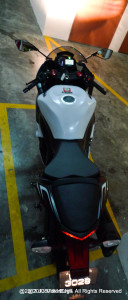 Kawasaki has made tremendous improvement on the 2013 ZX-636R over its predecessor, the ZX-6R. Not only is it lighter but the power and the additional features have made this mini dynamite a force to be reckon with.  Unfortunately only Kawasaki knows best why it comes out with a 636 displacement instead of the 600 which ultimately eliminating this model from competing in the world Supersport class races. But then news is that they have come up with a 599cc to satisfy the homologation requirement to compete in the Supersport series like what they did from 2003 – 2006 when the last 636 was produced.
The 636R have surprised many with its small frame and have often been mistaken for a 250 class. Although slightly heavier than the other 600cc class bikes, Kawasaki engineers have done a marvellous job in coming out with the all-new aluminium body frame that is lighter and more compact. The swingarm pivot has been moved forward to helps shift weight bias onto the front wheel. All these contributed to a good-balanced bike that handles well.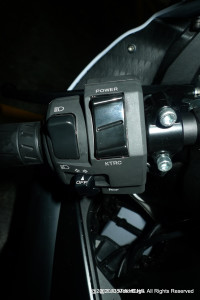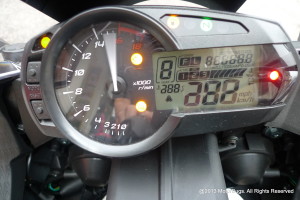 The 636R comes with 3 mode traction control. While many seasoned have argued that a superbike is not a superbike with traction control, one can counter that by looking at the fatality statistics among super bikers. Any safety feature on a bike is worth having. There are also many whose purpose of buying a superbike is not for track use but rather a weekend or daily use bike.
 The white or yellow thermal paint stripes found on Malaysian roads and highways are slippery when wet and many a time bikers have lost traction on it and have fallen or crashed, some with serious implications. This is especially so when the bike is fitted with semi-slick performance tyres. Thus having traction control will definitely be an added bonus. The good thing is, it can be turned off when the bike is put on race track or when the rider feels like having the "old" feel of a superbike without any technological assistance.
The other feature available is the 2 power mode which I feel is very minimal to feel any difference between the F and L mode. Accelerating in 6th from 100Km/h to 230Km/h is a breeze even in L mode. As with its predecessor, the Rev limiter can be adjusted to the engine RPM and also the brightness of the indicator. Side mirrors though functional in giving you a good rear view, seems to be over lengthy and not proportionate to the front. More like a bunny with extra-long ears. Handle height is comfortable on long highway rides, twisties and urban riding.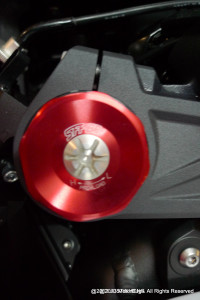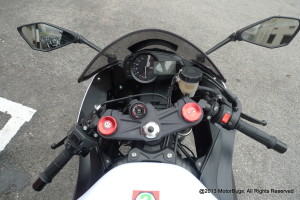 The front suspension is a 41 mm inverted Showa Big Piston Front fork with top-out springs, Stepless compression and rebound damping, fully-adjustable spring preload, 120mm wheel travel that offer improved fork action under hard acceleration. While the rear features a Bottom-Link Uni-Trak® with gas-charged shock, top-out spring and pillow ball upper mount, dual-range (high/low-speed) Stepless compression damping, 25-way adjustable rebound damping, fully-adjustable spring preload and 134mm wheel travel.
Stopping power is via a double 300mm 4 piston callipers front disc and a single 220mm 1 piston calliper rear disc brake. Brake feel is smooth at low and mid speed but going above 200Km/h, you need a bit of a distance before the bike will come to a safe stop. For a bike this light, good judgement and not braking hard (unless you are in a track of course) prevails.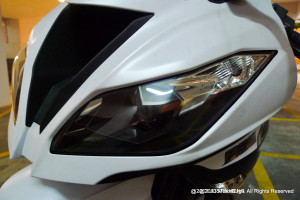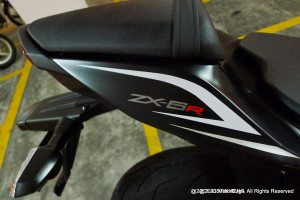 Body is streamline with beautiful angles all round from front to back. And the rear has a cool double "Z" LED rear lights. Overall this is one of the best 600 class bike money can buy.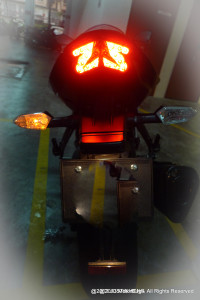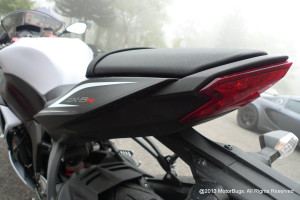 ZX-636R

YZF-R6

CBR 600RR

ENGINE

Liquid-cooled four-stroke transverse four. DOHC. 16 Valves

Liquid-cooled inline 4-cylinder; DOHC, 16 titanium valves

Liquid cooled, four- stroke, transverse four.  DOHC. 16 Valves

POWER

125 hp (91.1 kW) @

13000 rpm

130 hp (96.4 kW) @ 14500 rpm

118 hp  (88.1 KW) @ 13500 rpm

TORQUE

67 Nm 6.8 kg-m @

11000 rpm

6.6 kg-m 47.7 ft-lb @ 11500 rpm

66 Nm @ 11250 rpm

FUEL

17 litres.

17.50 litres

18 Litres

WEIGHT

Wet: 191kg

Wet: 189 kg

Dry: 186 kg

TOP SPEED

258 Km/h

257 Km/h

260 Km/h
Bike courtesy of Kawasaki Motors Malaysia.
Photo and Text by: Justin Hong
https://motorbugs.com/wp-content/uploads/Motor-Bugs-Logo-Transparent-height156px.png
0
0
The Motor Bug
https://motorbugs.com/wp-content/uploads/Motor-Bugs-Logo-Transparent-height156px.png
The Motor Bug
2013-05-01 11:34:02
2016-01-07 04:00:46
KAWASAKI ZX-636R 2013 TEST RIDE