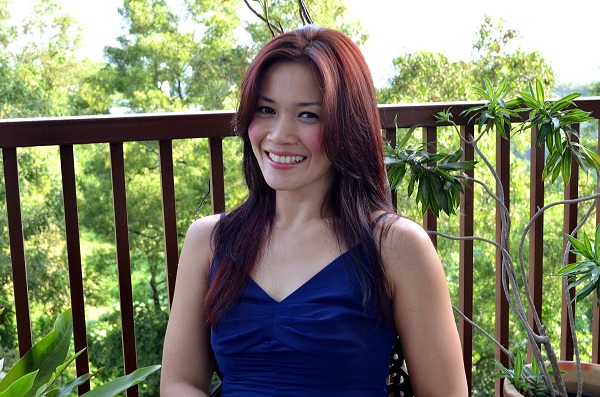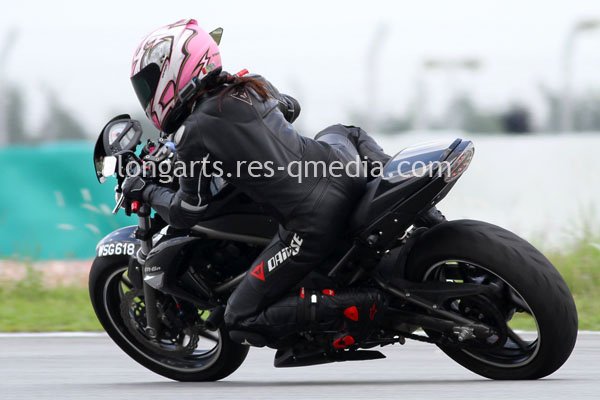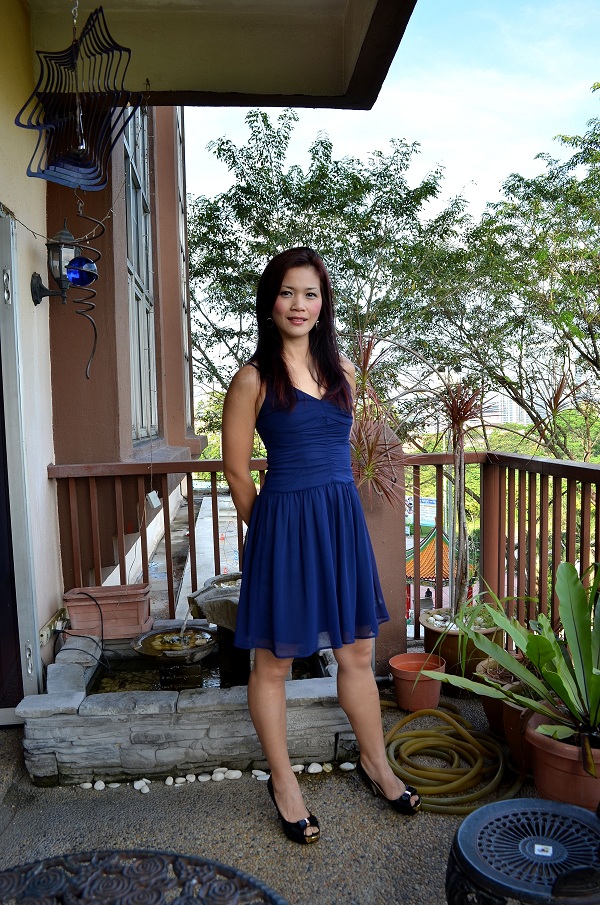 This 37 year old Kuching lass, who is a mother of 3 is walking dynamite. That was the first impression Mai gave me when I first knew her during one of the Sunday morning motorcycle rides.  Everyone who is close to Mai, as she is affectionately known, would agree that she is also a doting wife, loving mother and a very positive person to be with.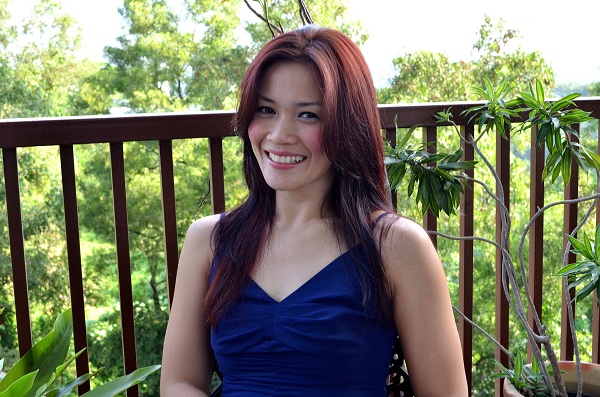 Prior to getting involved in the world of Motorcycling, Mai was active in Jet Skiing, Go-karting and fitness training. This ex-air stewardess who is married to Zen Low, our local Lotus racing ace, was encouraged to take up motorcycling by Zen (now that's a rarity!!). Mai eventually got her first bike, a Kawasaki ER-6. But 6 months and a few dozen rides later, she changed the ER-6 to a spanking new red hot Honda CBR 600. "I fell in love with riding superbike after getting my ER-6. It has opened up a new challenge for me as well as giving me the chance to get to know more people and places."  Mai adds that she decided to change her bike was because she has gained more confidence in handling a big bike and was looking for something sporty rather than a naked bike. Some of the bikes she tested prior to buying the CBR 600 include the KTM RC8 and the CBR 1000. However she finally settled for the CBR 600 due to its lighter weight and design.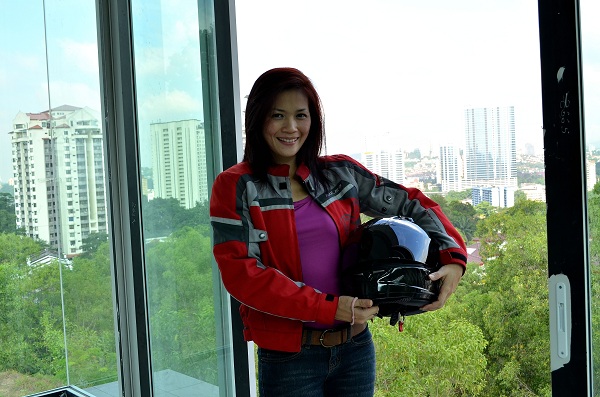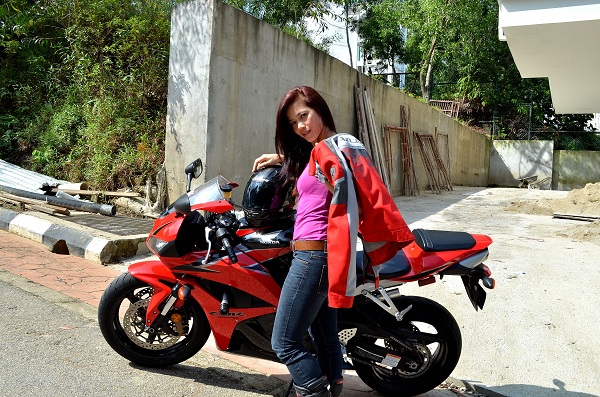 Mai, who works as a race administration manager for Aylezo, manages their corporate track day, the Lotus Supercup and also the team's participation in the Malaysian Super Series (MSS). Since Sepang Circuit is part of her work place, Mai has taken her ER-6 down to the track for some serious but fun session besides getting to drive some of the Lotus race cars as well. She has also ridden her bike all the way to Phuket, Thailand in 2011 for the Phuket Bike Week. To de-stress after work, Mai loves to jog, racing around on a Go-Kart or riding a Motorcross bike, hopping and jumping over obstacles and getting a free mud bath in the process.
With all the hobbies and tight work schedules, one will be surprised that this capable lady takes care of her kids and home without a maid. She believes that taking care and seeing the kids grow up should be the parents' responsibility. When you look and interact with her kids, you will know she is indeed doing a good job.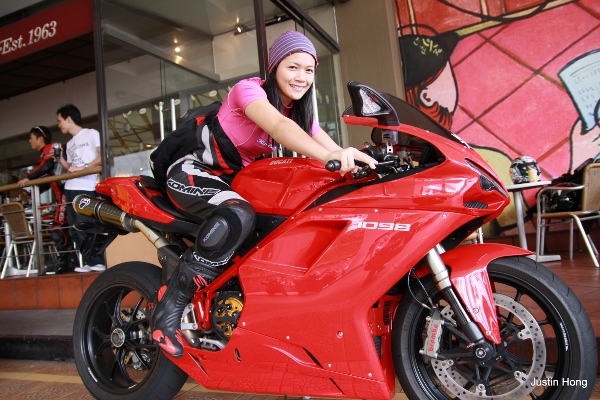 Text & Pictures by: Justin Hong.
https://motorbugs.com/wp-content/uploads/Mai-22@-1.jpg
397
600
The Motor Bug
https://motorbugs.com/wp-content/uploads/Motor-Bugs-Logo-Transparent-height156px.png
The Motor Bug
2012-08-21 05:25:03
2016-09-02 16:04:32
Mai McCoy