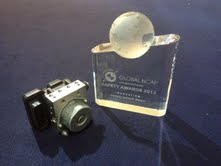 Bosch Global NCAP  Innovation Award
Melaka, Malaysia, 24 May 2012 – Bosch, a leading global supplier of automotive technology, was awarded today with the Global NCAP Innovation Award 2012 for its worldwide development and market deployment of Electronic Stability Control (ESC) systems.
NCAP (New Car Assessment Program) is one of the most influential international programs to assess the safety of new vehicles. The Global NCAP Annual Awards was held as part of the Global NCAP Annual Meeting, in conjunction with the Automotive Safety Week 2012: Southeast Asia, hosted by the Malaysian Institute of Road Safety Research (MIROS).
An active advocate of road safety around the world, the award is a validation of efforts by Bosch in developing innovations in vehicle safety technologies and products that protect and preserve lives.
In the explanatory statement, David Ward, Secretary General of Global NCAP wrote: "The Board of Trustees is giving the award to Bosch in recognition of its pioneering work in developing and bringing to market Electronic Stability Control. Global NCAP is impressed by the proven effectiveness of the ESC to reduce road fatalities, and we believe that this technology can make a substantial contribution to the achievement of the injury reduction goal by the UN Decade of Action for Road Safety. For these reasons, we believe Bosch is a worthy recipient of our 2012 Innovation Award."
Accepting the award from His Royal Highness, Prince Michael of Kent, was Herbert Hemming, President of Bosch Corporation (Japan); Dr. Wolfgang Hiller, Senior Managing Director of Bosch Corporation (Japan) and Regional President (Chassis Systems Control) of Bosch Corporation (Japan); and Martin Hayes, President of Bosch Southeast Asia and Managing Director of Bosch Malaysia.
In receiving the Innovation Award, Dr. Hiller said, "In enhancing the quality of life, it is the vision of Bosch to apply its innovative strength for the pursuit of safe and comfortable driving for everyone. Our advanced Driver Assistance and Safety Systems, based on ESC, apply sensor networking to monitor the vehicle's surroundings, as well as recognize other road users and calculate their distance, speed and heading, so as to act to improve safety and protect people."
First introduced by Bosch in 1995, ESC has since proven to be one of the most notable innovations in automotive safety. It is able to significantly reduce the risk of accidents resulting from vehicle skidding.
Since the beginning of production, Bosch has made incremental improvements to the active safety system and managed to bring its price down, thus playing an important part in making this crucial safety system affordable even for small cars. Worldwide, 48 percent of all new passenger cars and light commercial vehicles are now fitted with ESC, and Bosch expects the acceptance of ESC to continue to rise in the years to come.
Mr. Hemming elaborated, "Our survey across Europe, Russia, China, Brazil, India and Japan polled that safety is the most important criteria when it comes to buying a car. Narrowing down to India, skidding and losing control of a vehicle is one of top three concerns by drivers. That is why driving safety is a key component in automotive technology for Bosch, and we are constantly striving to develop safety systems."
Mr. Hayes added, "I applaud MIROS's initiative to include the installation of ESC as one of its 5-star criteria for the ASEAN NCAP standard. This marks a new benchmark for the industry in Malaysia and in Southeast Asia, and is a vital step in ensuring greater vehicle safety for consumers."
Additional safety for motorcycles
Next to cars, the Antilock Braking System (ABS) can also add considerable safety to motorcycles.
Bosch has developed the world's first ABS specially for motorcycles and put it into series production. The compact dimensions allow it to be used for all motorcycle types also for motor scooters and small motorcycles with a hydraulic brake system.
ABS allows safe braking by preventing the wheels from locking up, preventing a fall and thus significantly reduce braking distance. A study presented by Vägverket, the Swedish highways authority, in 2009 shows that 38 percent of all accidents involving personal injury and 48 percent of all serious and fatal accidents could be prevented with the help of ABS.
Another study by Bosch based on GIDAS, the German database of accident statistics, comes to the finding that 47 percent of motorcycle accidents are caused by wrong and hesitant braking. It concludes that a quarter of accidents with injuries and fatalities could be prevented if ABS was standard equipment.
According to a recent survey by Bosch, 97 percent of the total global production for motorcycles was for units with capacities lower than 250 cc. However, less than one percent of these units are incorporated with an ABS.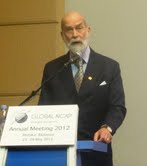 HRH Prince Micheal of Kent speaking at the Global NCAP award ceremony in Melaka.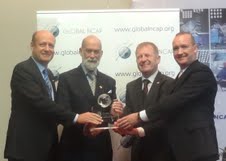 From Left: Mr. Martin Hayes,  President of Bosch Southeast Asia and Managing Director of Bosch Malaysia.
HRH Prince Micheal of Kent.
Mr. Robert Hemming, President of Bosch Corporation (Japan) and
Dr. Wolfgang Hiller, Senior Managing Director of Bosch Corporation (Japan) and Regional President (Chassis Systems Control)
of  Bosch Corporation (Japan) with the Global NCAP Innovation Award 2012 Trophy.
https://motorbugs.com/wp-content/uploads/Motor-Bugs-Logo-Transparent-height156px.png
0
0
The Motor Bug
https://motorbugs.com/wp-content/uploads/Motor-Bugs-Logo-Transparent-height156px.png
The Motor Bug
2012-05-28 03:00:38
2016-01-07 04:24:54
Bosch receives Innovation Award 2012 at the Global NCAP Annual Awards Ceremony