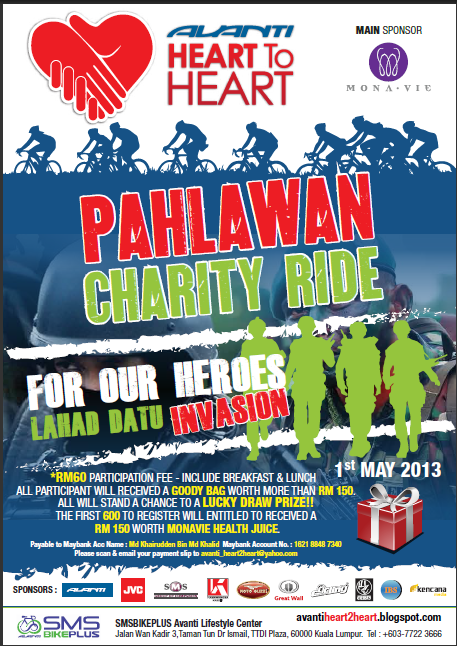 SMS BikePlus Sdn Bhd has opened Avanti BikePlus Lifestyle Concept Centre in Malaysia TTDI Plaza on the 22nd February 2012. BikePlus has been known to be the first Bumiputera company to have the sole distribution rights to Avanti products inMalaysia,Brunei andIndonesia.
SMS BikePlus is focusing on selling the lifestyle of having a bicycle to build interest in the growing cycling community. Avanti has just about the best bicycle in world and they cater to everyone since they carry full range of bicycles priced from RM600 up to RM40,000. (kids to adult)
To fulfill the vision of expanding the trend to cycle in Malaysia, Avanti caters ongoing cycling events to attract even the non-cyclist to cycle and to promote the healthy lifestyle in Malaysia.
It has been one year and two months since BikePlus launched Avanti inMalaysia, and we are targeting to expand and to build the cycling industry.Malaysiahas potential and capabilities to be a cycling based country and Avanti would play it's role into making this vision a reality.
'Avanti Heart to Heart' is a vision to tap into our own heart, as well as others.
Heart to Heart can stand for many things as it could be about charity, caring for each other, also to help those in need.
Avanti Heart to Heart will be held six times a year to each different states inMalaysiawith the objective to open our eyes on what is happening around us and how we can participate to do good in the community.
Heart to Heart would be a win-win situation as while we are living a healthy lifestyle cycling for our own benefits, others would receive the help they need from the fund collected during the Avanti Heart to Heart event itself.
Cyclist would get the experience participating with charity while contributing for themselves, and the community. The vision of Avanti Heart to Heart remains to collide both the community and those who are in need for the better with both of the party getting benefits.
Avanti Heart to Heart. There could be so many things to relate just by looking at the event name; Care, love, charity, raising funds, and helping those in need.
Avanti Heart to Heart would provide the opportunity for the community to put someone else first, while NOT putting themselves aside.
Avanti Heart to Heart will start of with the 'Avanti Heart to Heart Pahlawan' Charity Ride.
As we all know, with the current issue of Invasion of Lahad Datu, Avanti would like to participate in a different approach. Avanti Heart to Heart Pahlawan is mainly to help and assist our warriors and our fallen heroes who sacrificed their life to defend the country as a community.
Avanti Heart to Heart Pahlawan Charity Ride will gather the entire cyclist throughout the country to participate and indirectly boost up the Malaysian-ship and to increase the trend of having a bicycle. Cycling as we know it is a leisure sport that tightens the relationship between family and friends, therefore the bond between participants in the event would strongly increase.
Cycling is a new and ascending market inMalaysiaand Avanti Heart to Heart Pahlawan Charity Ride would bring all the old and new faces together in the community. This event will be enjoyable and fun at the same time their safety is also at hand.
Avanti Heart to Heart Pahlawan Charity Ride participants will be escorted and marshalled throughout the whole ride to ensure their safety and wellness for a memorable and enjoyable event. Activities such as lucky draw, and free bike checking plus door to door services at BikePlus will be held as well for the participants for them to feel the experience of Avanti Heart to Heart event.
Furthermore, BikePlus Avanti Lifestyle Concept Centre is also giving special discounts for the participants on the event day to show gratitude and appreciation towards the bicycle community.
Avanti Heart to Heart Pahlawan Charity Ride and participants would play its role in the community to collect funds for our fallen and injured heroes in Lahad Datu invasion. This event would show that we honour and respect our heroes that served and protect our country with our generosity.
Avanti Heart to Heart Pahlawan Charity Ride would attract the interest of the youngsters to join and increase the awareness of cycling in the society. This event will also indirectly be an eye-opener due to cycling is a popular sport for many; it is increasingly popular day by day. With the love of sport, many cyclists will ride their bicycles on the road which is also shared.
Local Community will have a sense of responsibility to take notice of cyclists on the road as cycling is a great sport to engage in and it is also a mode of transport, for live and work and for the greater good of Malaysia as a whole, as cycling is a human connection sport.
Lucky Draw: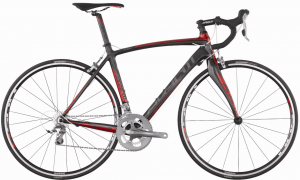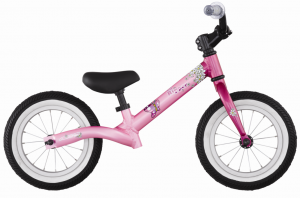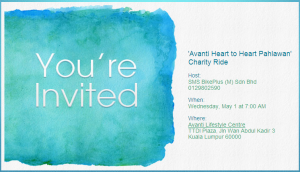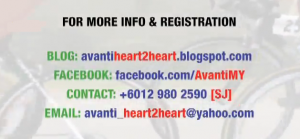 https://motorbugs.com/wp-content/uploads/Motor-Bugs-Logo-Transparent-height156px.png
0
0
The Motor Bug
https://motorbugs.com/wp-content/uploads/Motor-Bugs-Logo-Transparent-height156px.png
The Motor Bug
2013-04-09 18:41:03
2016-01-07 04:00:45
Avanti Heart to Heart Pahlawan Charity Ride