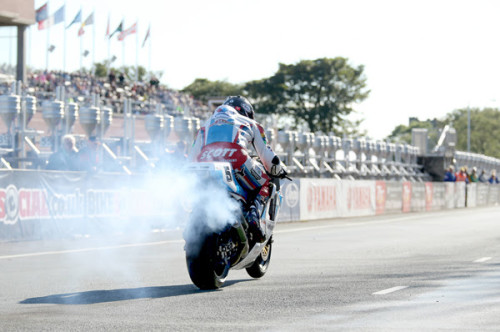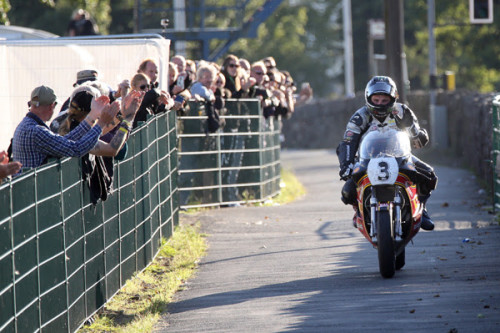 2016 will see the full return of racing for 250cc two-stroke GP machines around the TT Mountain Circuit with the introduction of a new Lightweight Race into the schedule for the Classic TT Races presented by Bennetts.
A mainstay of the TT programme for decades, 250cc two-stroke machines were fazed out of the event in 2004, as the motorcycle industry focussed its efforts on the four stroke market with the emergence of Superbike, Superstock and Supersport racing globally.
Some of today's leading TT stars originally made their name on 250cc machines, with John McGuinness and Bruce Anstey recording their first TT wins on them in 1999 and 2002 respectively with McGuinness's118.29 from 1999 the current Mountain Course lap record for 250cc machines.
The Lightweight Classic TT Race will be open to all 250cc GP bikes and will also absorb the machines from the previously staged Formula 2 Classic TT Race, with those machines featuring in their own sub class.
Meanwhile in a nod to tradition, the Bennetts 500cc Classic TT Race and the Okells Brewery 350cc Classic TT Race will change their names to Senior and Junior respectively. The Formula 1 Classic TT is also in for a name change, becoming the Superbike Classic Race and for the first time, will take place as a standalone race.
The Race Programme will start on Saturday 27th August with the Bennetts Senior Classic TT Race followed by the all new Lightweight Classic TT Race and will conclude on Monday 29th August with the Okells Junior Classic TT Race and the Motorsport Merchandise Superbike Classic TT Race.
The Classic TT, which is now in its fourth year since it was introduced to the Isle of Man Festival of Motorcycling in 2013 alongside the Manx Grand Prix, has seen significant growth with rising attendances, increased media coverage, free to air TV coverage in the UK and internationally, new commercial partners and close, spectacular racing as Classic Racing specialists have gone head to head with some of the world's leading road racers.
Paul Phillips, TT and Motorsport Development Manager, Isle of Man Department of Economic Development commented:
"The timing is right to introduce a race for proper 250cc two-stroke grand prix racing motorcycles at the Classic TT. They are so popular with fans because of the unique sounds and smells they produce. We are confident that we will attract a quality line up of riders on board some first class machinery for this new addition to the Classic TT race programme."
David Cretney, the Isle of Man Government's member responsible for Tourism and Motorsport commented:
"I'm really looking forward to the return of two stroke machines to the Mountain Course. Two strokes have featured in some of the most memorable races on the Isle of Man and the smell and sound will evoke many memories as well as undoubtedly creating some new ones. It's important to remember that this is a spectator sport and we want to do everything that we can to ensure that fans are entertained by the spectacle."
https://motorbugs.com/wp-content/uploads/Motor-Bugs-Logo-Transparent-height156px.png
0
0
The Motor Bug
https://motorbugs.com/wp-content/uploads/Motor-Bugs-Logo-Transparent-height156px.png
The Motor Bug
2015-11-30 06:57:49
2016-01-07 03:42:13
250 TWO-STROKE GP BIKES RETURN TO THE MOUNTAIN COURSE