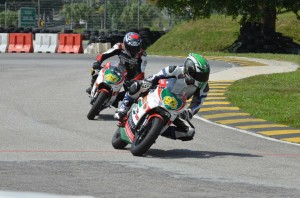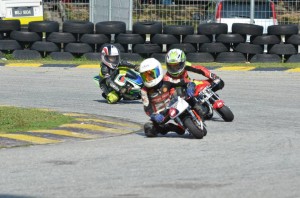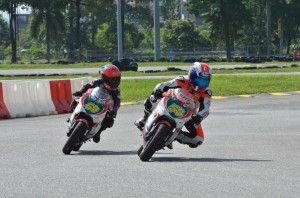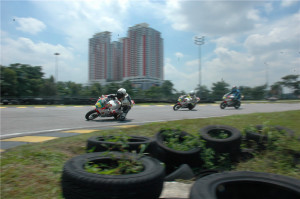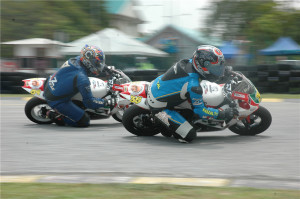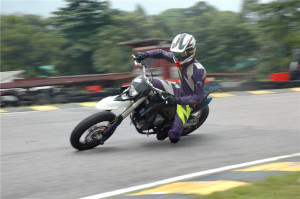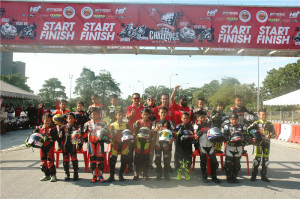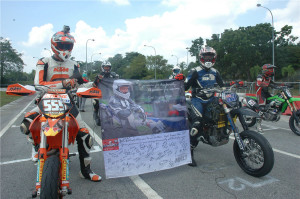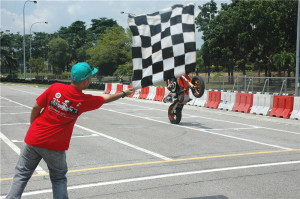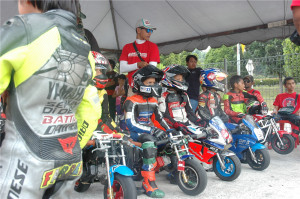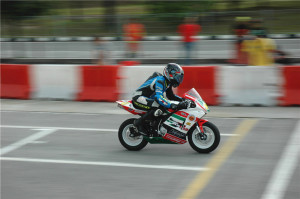 The inaugural 1 Malaysia Minimoto Challenge, the very first road racing event in Malaysia to feature minigp motorcycles, was held at the Elite Speedway circuit in Subang Jaya, Selangor on August the 24th.
With the participation of riders from Taiwan, Hong Kong, China and Tunisia, it turned out to be a truly international race day. As Minigp bikes are already immensely popular in most parts of the world's professional racing scene, no surprise that foreign motorcycle aficionados happily took the opportunity to come to Malaysia for this Minigp Challenge.
Most of the foreign racers came to Malaysia for the first time, and they were impressed with organization of the event, the superb Kayo Minigp race bikes (provided by Pitrides) and the friendliness and hospitality of the people of Malaysia.
After the Saturday practice session at the Speedway circuit the racers went on a short sightseeing trip to Kuala Lumpur to visit the Petronas Twin Towers, and to sample some local food.
The Sunday challenge brought together a large number of riders who competed in different classes. Malaysian riders did very well, taking the podium in all the challenges except the Minimoto race. The star event of this fabulous road racing bonanza undoubtedly was the Minimoto Challenge. All of the Kayo Minigp motorcycles were identically set up, making the challenge truly a competition in talent, patience and the sheer will to win. By midafternoon as dark clouds gathered on the sky it became very likely that Lady Luck will also have her say in the outcome of the race. Torrential rain with thunder and lightning surprisingly put the biggest smile on the Taiwanese racers' faces. As it happens, the Taiwanese riders are very experienced on wet track. After the rain the final of the Kayo Minigp Challenge was run on a wet track, fortunately without any mishap. The winner was Cha Sung-Kai from Taiwan, the second place went to Malaysian rider Azrul Affendi Bin Hadi, and the third place to Fung Chin Yan from Hong Kong.
Without the support of the KBS, and the corporate sponsors of the event, Strada7 and Area22, this exciting inaugural 1 Minimoto Challenge couldn't have happened. Smart-I made the fun day even more so with the lucky draw for the winners, giving away various prizes!
The next Minimoto Challenge is scheduled to the days before the Moto Grand Prix in Sepang. Due to the fantastic feedback from the foreign riders, over 60 people are planning to come to the second Minimoto Challenge from overseas. Many more Malaysian participants are also expected.
https://motorbugs.com/wp-content/uploads/Motor-Bugs-Logo-Transparent-height156px.png
0
0
The Motor Bug
https://motorbugs.com/wp-content/uploads/Motor-Bugs-Logo-Transparent-height156px.png
The Motor Bug
2014-09-04 08:09:45
2016-01-07 03:55:02
1 Minimoto Challenge, Malaysia 2014