Some stats and facts about WorldSBK in Malaysia #SepangWorldSBK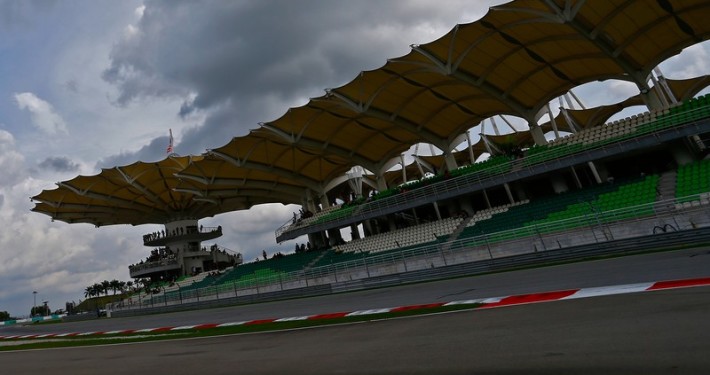 44 – Last year Sepang was the stage of Max Biaggi's last podium finish: he became the oldest rider to climb on the rostrum (Race 1) at 44 years, 1 month and 7 days of age.
7 – Italian Fabrizio Pirovano is the rider with the highest number of Malaysian podiums. He climbed on the rostrum seven times out of eight races in Shah Alam and Johor.
7 – Ducati is the only team who have won on all three Malaysian circuits, amassing a total of seven wins (2 at Shah Alam, 4 at Johor, 1 at Sepang).
6 – Ducati have been able to win six straight races in Malaysia: Raymond Roche took the double in Shah Alam in 1991 and won Race 1 in 1992 at Johor. Doug Polen won Race 2 that year, and in 1993 Carl Fogarty did the double at the same track.
6 – Aprilia is the manufacturer with most podiums at Sepang: 6, which is the sum of their rivals combined (3 Kawasaki, 2 Ducati, 1 Suzuki).
5 – These are the five Malaysian riders who have taken part in WorldSBK race weekends: Cletus Anthony, Kit Choong Chao, Cletus Adi Haslam, Meng Heng Kuan and Seng Kooi Tai.
4 – So far each of the three Malaysian WorldSBK circuits (Shah Alam, Johor, Sepang) have hosted 4 races each; set to change this weekend as Sepang returns on the calendar.
4 – Italy and Great Britain are tied for Malaysian wins, with Italy recording a Shah Alam double with Pirovano in 1990 and Melandri in Sepang two years ago, while the UK recorded the double at Johor with Fogarty in 1993, and last year Rea and Davies split wins at Sepang.
3 – The most successful rider in Malaysia is 1990 World Champion Raymond Roche, with 3 wins (2 at Shah Alam, 1 at Johor). He is the only rider who has so far won on two Malaysian tracks.
3 – Ducati is the only manufacturer with 3 Malaysian pole positions, 1 at Shah Alam and 2 at Johor. They are still chasing their first pole at Sepang.
3 – In both race weekends held at Sepang there have been three different manufacturers on the front row: Aprilia/Kawasaki/Ducati in 2014 and Kawasaki/Aprilia/Honda last year.
2 – No one so far has been able to secure a second pole in Malaysia. The current riders who have started from pole at Sepang are Sylvain Guintoli and Tom Sykes. They are also the only ones who have started from the front row here twice.
2 – So far at Sepang, no one has climbed on the podium more than twice. These are the current riders with two podiums at the track: Guintoli, Davies, Rea.
1 – The only Malaysian podium for Honda came in the first Shah Alam race, back in 1990, with Stéphane Mertens in third.
1 – Tom Sykes is the only former World Champion who has been on pole in Malaysia (2015). Doug Polen (Shah Alam 1991) and Carl Fogarty (Johor 1993) started from pole in Malaysia before their first crown.
1 – in all four races run at Sepang, the margin between the winner and the runner-up was always lower than one second, the smallest being the 0.091 seconds separating Chaz Davies and Jonathan Rea at the end of the second Race last year.
0 – The poleman has never won at Sepang.
0 – A reigning World Champion has never won at Sepang: Jonathan Rea won last year before securing his first crown at the end of the season